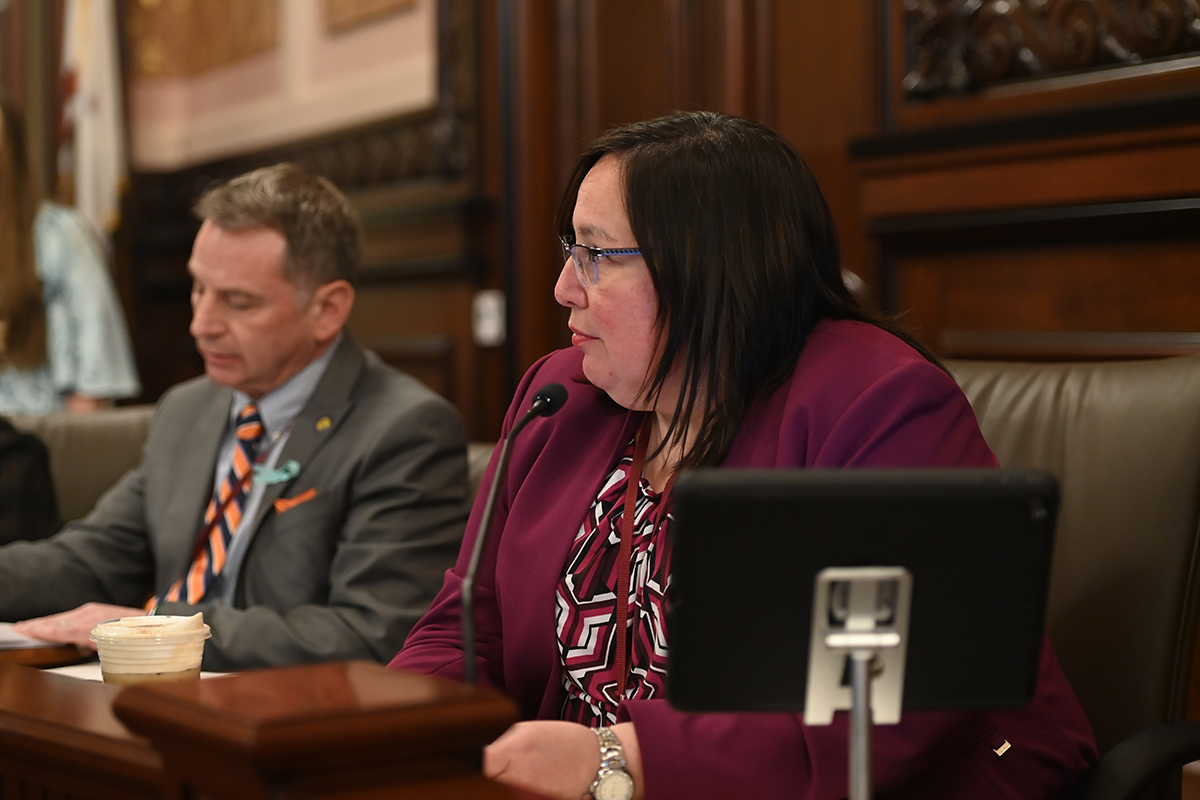 Certain township mental health boards – or 708 boards – could soon begin collecting the revenue they need to operate, thanks to a measure sponsored by State Senator Cristina Castro.
"It is clear that residents of Schaumburg and Elgin townships, and others, value mental health services and want to incorporate community input in the form of 708 boards," said Castro (D-Elgin). "Senate Bill 690 allows those communities to move forward with the mental health boards—ensuring they can begin funding these critical services as their residents intended."
Senate Bill 690 is in response to a technical error in several township mental health board referendums that occurred in 2022. Existing law dictates that any 708 board approved by voters after May 13, 2022 must adhere to the Property Tax Extension Limitation Law and include language in the referendum about the financial impact on homeowners. Boards approved via referendum in the 2022 general election in Addison, Elgin, Lisle, Naperville, Schaumburg and Wheeling townships and Will County did not include the required PTELL language. Without this language, municipalities would not be able to levy taxes for the board until 2025.
The legislation extends the grandfather date to capture boards approved without the PTELL language. This will allow those municipalities to move forward with levying the tax necessary to fund the boards without having to submit another referendum to township residents. The measure also prevents a township from resubmitting the question for approval in 2024 if a community mental health board was already approved via referendum in 2022.
Castro's district includes Schaumburg and Elgin townships. Senate Bill 690 passed both chambers of the General Assembly.