Published: 14 February 2018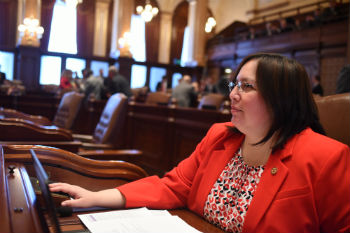 SPRINGFIELD – Today, Governor Rauner addressed the General Assembly to explain his proposed budget for Fiscal Year 2019. State Senator Cristina Castro (D-Elgin) released the following response:
"The governor isn't budgeting for results," said Castro. "What Governor Rauner presents on paper is never the true reality of our situation: that we have over $9 billion in unpaid bills and no real plan for paying it off. He says he wants to roll back taxes, increase education funding and invest in human services, but his budget does the opposite.
Category: News