Published: 10 December 2018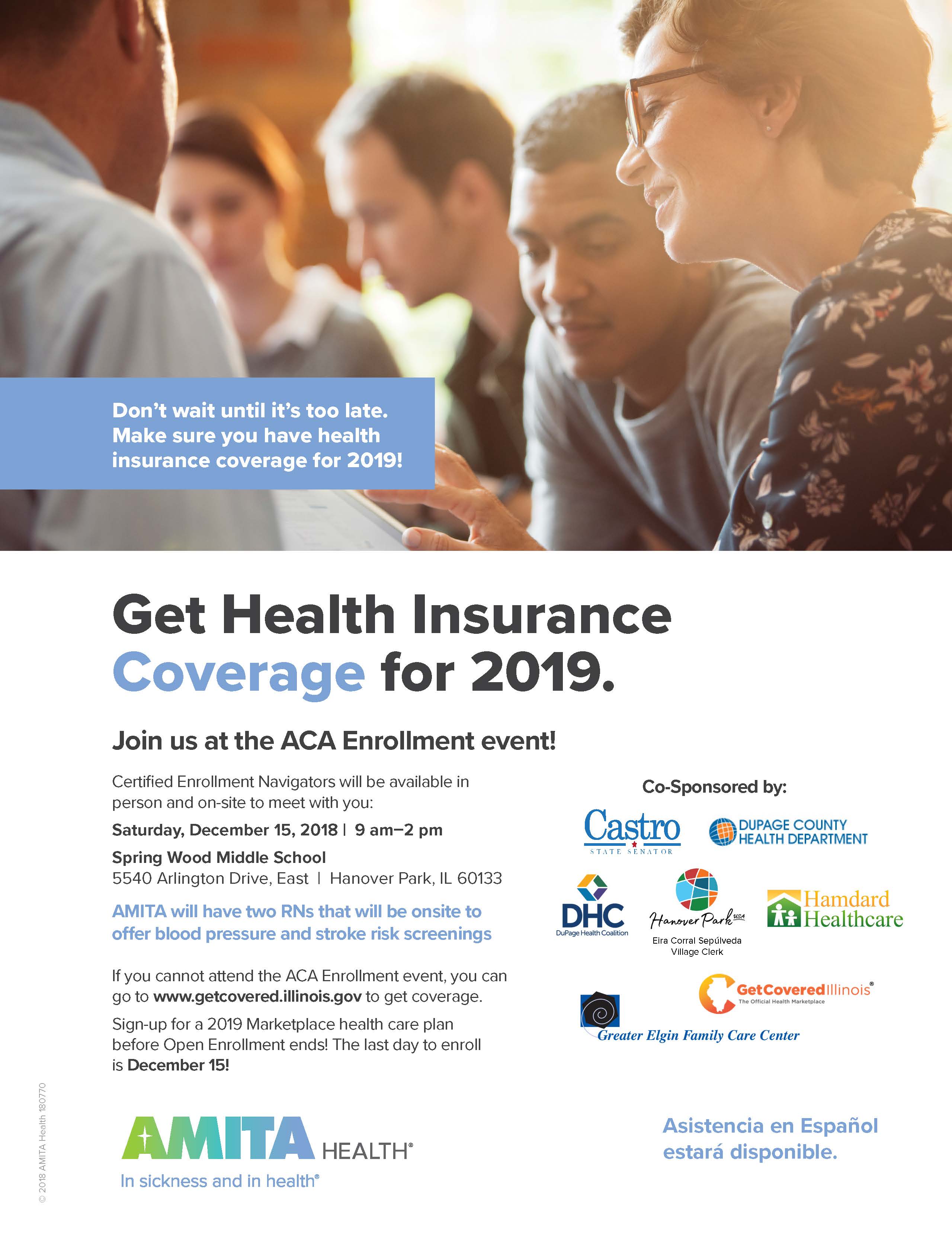 With the new year approaching, I wanted to remind you that the health insurance marketplace is currently open for enrollment though Dec. 15.
There will be certified Enrollment Navigators available in person this Saturday, Dec. 15 from 9 a.m. - 2 p.m. at the Spring Wood Middle School, located at 5540 Arlington Dr. in Hanover Park. AMITA Health will also be in attendance and will be offering blood pressure and stroke risk screenings.
To enroll, re-enroll or shop for a health care plan that is right for you, visit www.healthcare.gov or go to www.getcovered.illinois.gov to get coverage. Financial help may be available for those who qualify. The last day to enroll is Dec. 15, so don't wait until it is too late.
Category: News