Published: Tuesday, June 30, 2020 03:02 PM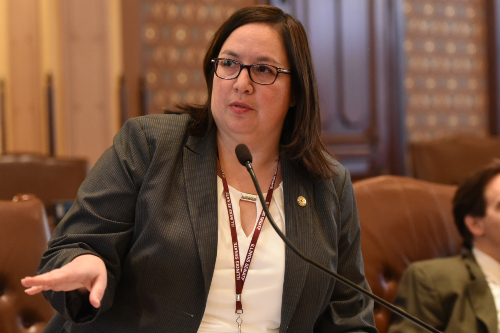 ELGIN – More workers in Illinois will have protections under the state's Human Rights Act as a law sponsored by State Senator Cristina Castro takes effect this week.
"Workplace discrimination exists. It may not be done with bad intent, and at times it might not even be done intentionally, but it still happens, and real Illinois families are affected by it," Castro said. "Everyone deserves the right to work at their job without having to worry about being discriminated against just because of who they are."
The Illinois Human Rights Act will now provide workplace discrimination protection to anyone working for a business with at least one employee. Under previous law, the lower limit was 15, making it possible for some workers, particularly those working for small businesses, to have no set recourse if they faced discrimination as a result of their race, ethnicity, religion, age, gender, sexual orientation, or one of several other protected classes.
The law takes effect just a few weeks after the Supreme Court released their landmark decision in Bostock v. Clayton County, adding a few guaranteed protections to Castro's law. The ruling found that discrimination against an employee on the basis of sexual orientation or gender identity is a violation of Title VII of the Civil Rights Act of 1964.
"Now that the Supreme Court has ruled a workplace cannot discriminate against the LGBTQ+ community, the law is even more important," Castro said.
The law's original legislation was House Bill 252. It cleared the General Assembly in May 2019, was signed by Gov. JB Pritzker the following August, and takes effect July 1.
Category: News