Published: 11 September 2020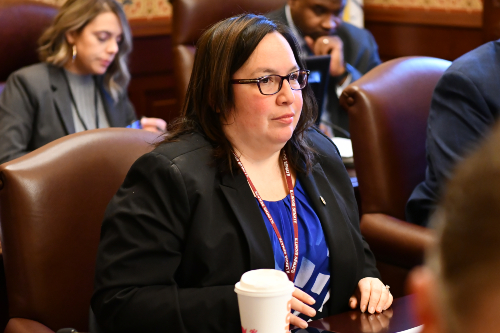 ELGIN – As many Illinois residents struggle with financial issues brought on by the ongoing COVID-19 pandemic, State Senator Cristina Castro (D-Elgin) hopes new grants will help people train for new jobs and get hired.
"We are seeing unprecedented levels of unemployment due to layoffs and work stoppages as a result of the coronavirus pandemic, which is forcing many into financial hardships they never expected to experience," Castro said. "These new grants will help put people back to work and will go a long way to help ease the burden faced by those who are struggling the most."
The Chicago Cook Workforce Partnership Northeast, which serves parts of the area Castro represents, is set to receive over $8 million in grant funding through the U.S. Department of Labor. The Illinois Department of Commerce and Economic Development will distribute the grants, which are intended to provide training and employment in jobs that cater to disaster relief efforts. Those who have lost their jobs due to COVID-related reasons will be prioritized.
"The Chicago Cook Workforce Partnership is a great organization that helps people who are out of work find jobs and stability, and I'm confident that they'll use this grant money to greatly benefit the lives of the people who need it most," said Castro.
In total, over $16 million in grant money will be awarded throughout Illinois.
Category: News