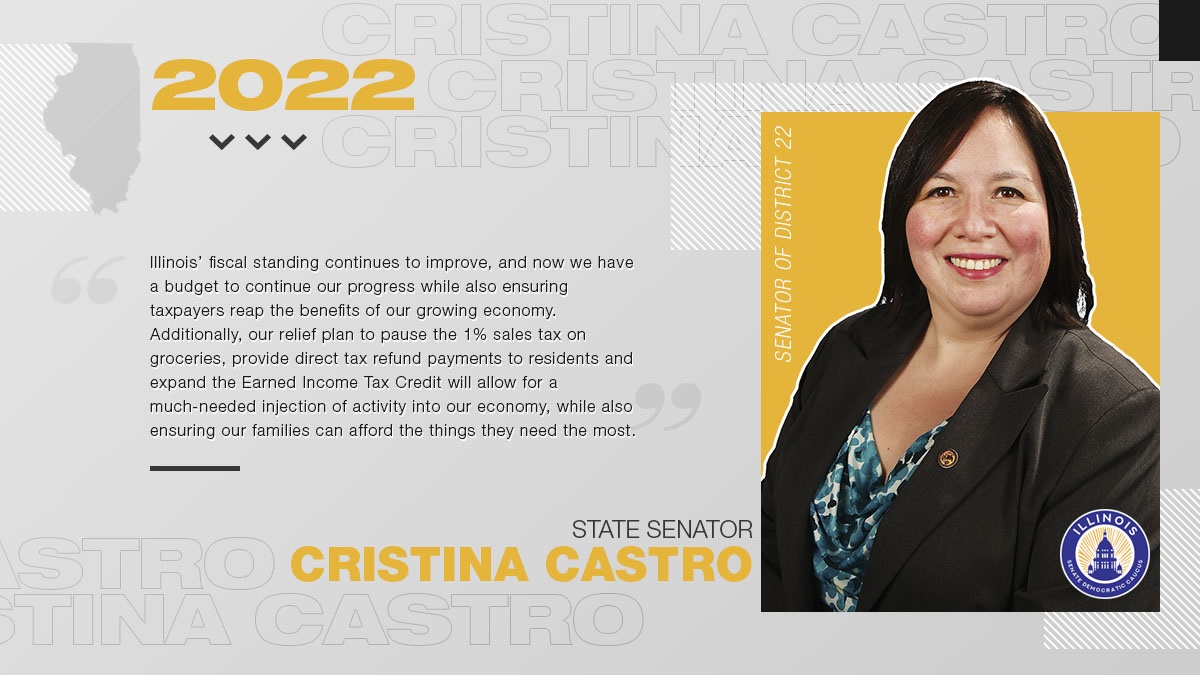 SPRINGFIELD – Following the Senate's advancement of the Fiscal Year 2023 budget and tax relief plan, State Senator Cristina Castro (D-Elgin) released the following statement:
"Illinois' fiscal standing continues to improve, and now we have a budget to continue our progress while also ensuring taxpayers reap the benefits of our growing economy.
"Additionally, our relief plan to pause the 1% sales tax on groceries, provide direct tax refund payments to residents and expand the Earned Income Tax Credit will allow for a much-needed injection of activity into our economy, while also ensuring our families can afford the things they need the most.
"I am also pleased to see our K-12 school districts being fully funded—our students have faced a disruptive two years, and ensuring our most vulnerable school districts can support getting children back on track is critical.
"Investments in community public safety is also paramount; that's why I'm glad to see millions of dollars in funding to strengthen violence prevention initiatives and address law enforcement's needs, including funding for local organizations.
"We are also catching up on unpaid bills, saving taxpayers millions of dollars. I look forward to getting ahead on our pension payments and putting $1 billion aside for stability in our Rainy Day Fund."