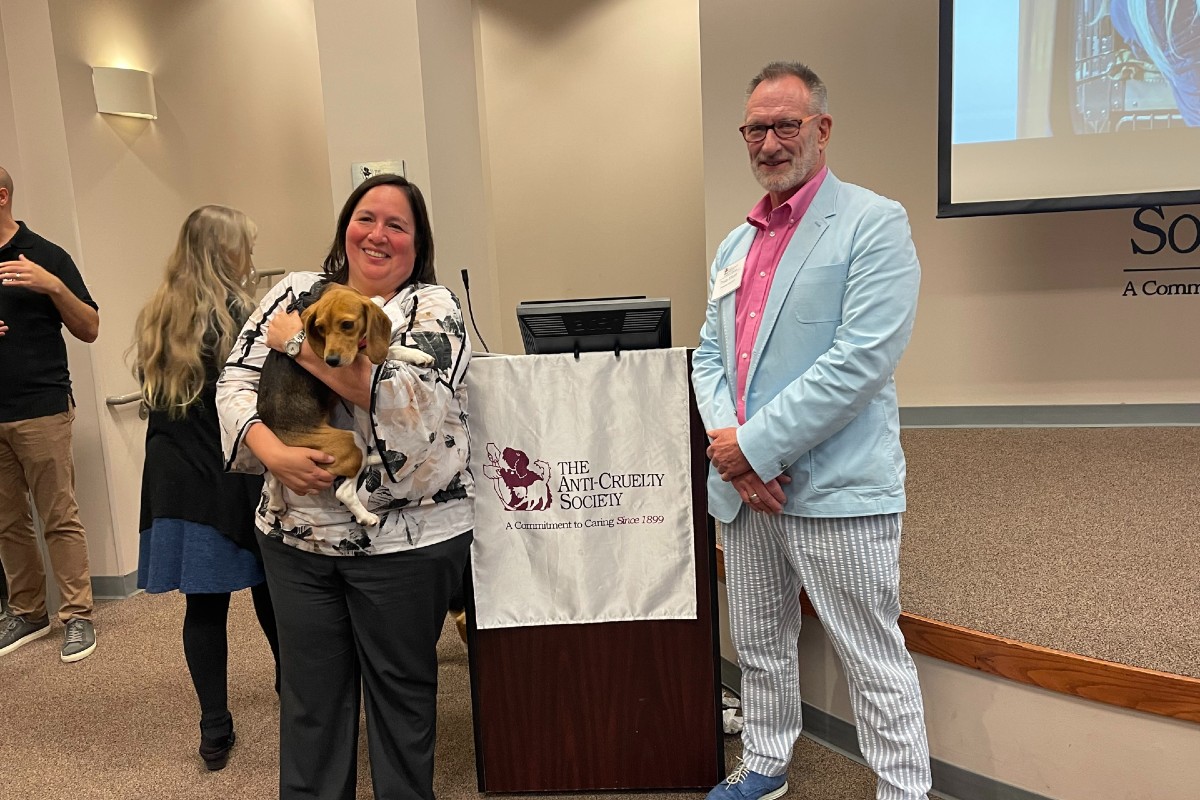 A longtime supporter of making Illinois more humane for not only residents, but for animals, State Senator Cristina Castro was honored with a perfect score from the Illinois Humane Society for the 2023 Illinois Humane Scorecard.
"We have made great strides in Illinois in supporting animal rights," said Castro. (D-Elgin). "I am grateful to have received this designation from the Illinois Humane Society and look forward to continuing my work to ensure that animals in our community are protected."
The scorecard tracks Illinois legislators' voting records on five key pieces of legislation, all of which Castro supported during the spring legislative session. The measures include one that prohibits toxicological tests on dogs and cats, another which makes it a Class B misdemeanor for a person to encounter a bear or primate, and one to end home and renter insurance discrimination based on a dog's breed, among others.
Castro received a 100% score, meaning she took the pro-animal position through vote or co-sponsorship for all five of the measures.
"We should continuously strive for a more humane Illinois – for both people and animals," said Castro. "The legislation we passed addresses that head-on – ensuring animals are treated with dignity."
For more information on the Illinois Humane Society Scorecard, click here.