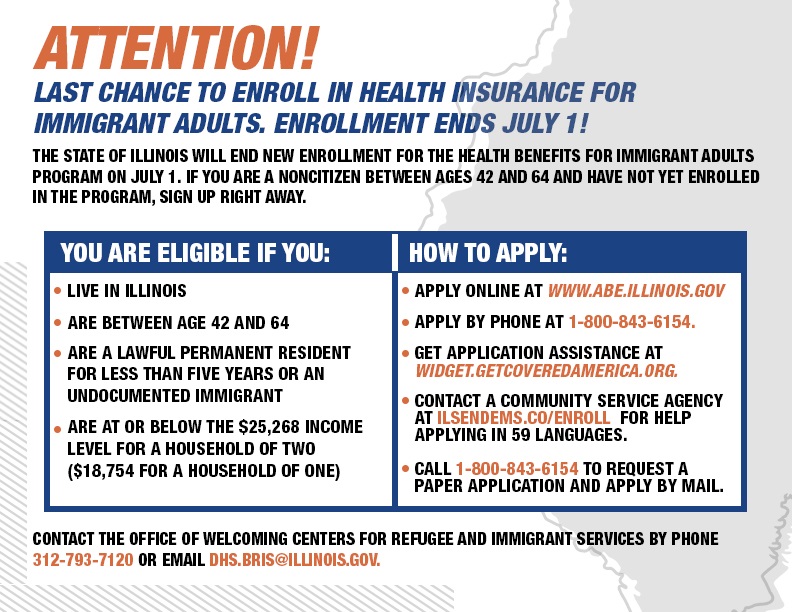 ELGIN – To prevent eligible Illinois residents from missing health care coverage, State Senator Cristina Castro is reminding noncitizen adults who are uninsured or underinsured to sign up now. This comes in response to the Illinois Department of Healthcare and Family Services' announcement that new enrollment in the Health Benefits for Immigrant Adults program will be paused July 1.
"If you are between 42 and 64, live in Illinois and meet certain income requirements, you may be eligible for health insurance from the state of Illinois, regardless of your immigration status," said Castro (D-Elgin). "There are a host of organizations ready to assist folks with their applications, so I encourage residents to take advantage of the enrollment window and apply before July 1."
Illinois offers two health care programs for noncitizens: the Health Benefits for Immigrant Seniors (HBIS) program offers Medicaid-like services to noncitizens age 65 and older, and the Health Benefits for Immigrant Adults (HBIA) program offers medical coverage to noncitizens age 42 to 64. Enrollment in the HBIA program will close July 1; seniors age 65 or older will still be able to enroll in HBIS after July 1.
Enroll at www.ABE.illinois.gov or by calling 1-800-843-6154. For help applying in another language, District 22 residents can reach out to a local Community Service Agency:
For more information about the program and ways to apply, visit the HFS website.