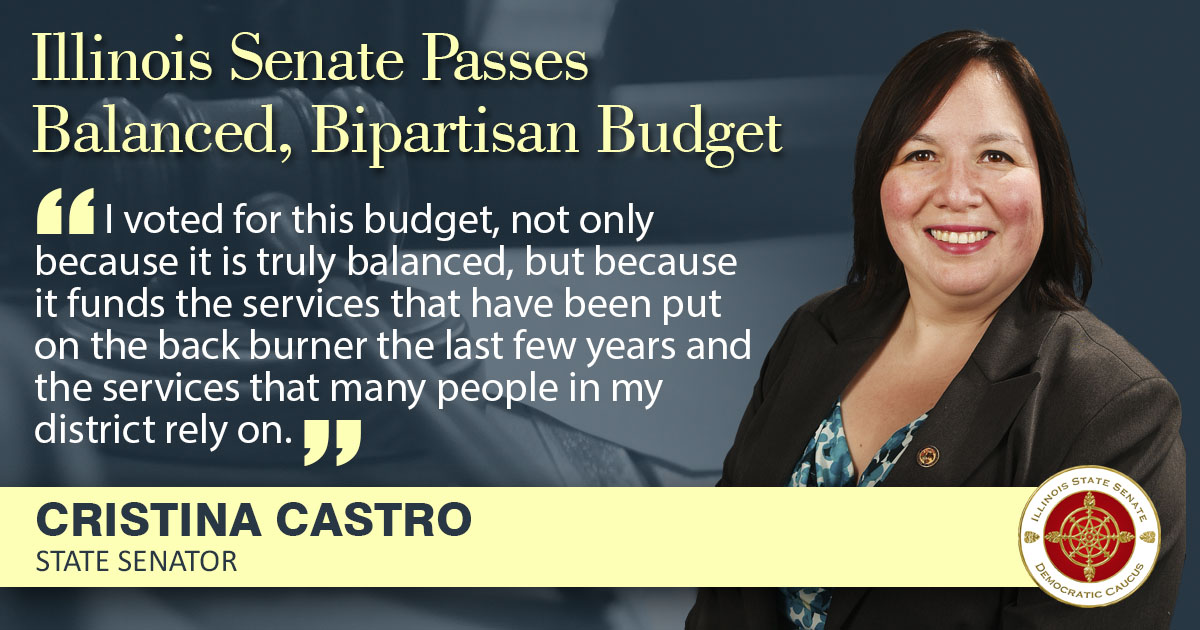 SPRINGFIELD – Senator Cristina Castro (D-Elgin) released the following statement after the Senate voted for a balanced budget Friday evening.
"This budget represents hope for our state and brings stability to Illinois. I voted for this budget, not only because it is truly balanced, but because it funds the services that have been put on the back burner the last few years and the services that many people in my district rely on.
"After living with the consequences of what a budget impasse did to higher education in our state, this budget makes higher education a priority, especially for students coming from working and middle-class families.
"This budget increases MAP Grant funding by $50 million and gives the AIM HIGH program an additional $10 million. My hope is that this investment will give Illinois students a reason to continue their education here in the state and become working members of our communities.
Category: News