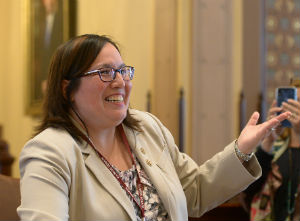 SPRINGFIELD – The Illinois Senate has voted to approve Senator Cristina Castro's (D-Elgin) legislation strengthening the Illinois Equal Pay Act.
House Bill 834 would prohibit employers from asking about salary histories when interviewing job applicants. The measure would reduce the effects of pay discrimination from past jobs.
Under current Illinois law, employers can consider salary history when making hiring decisions and salary offers. This perpetuates wage inequality, especially since women, on average, earn less than men for similar work. It has also been found that women of color earn even less than white women when compared to men.
Category: News