Published: 17 August 2021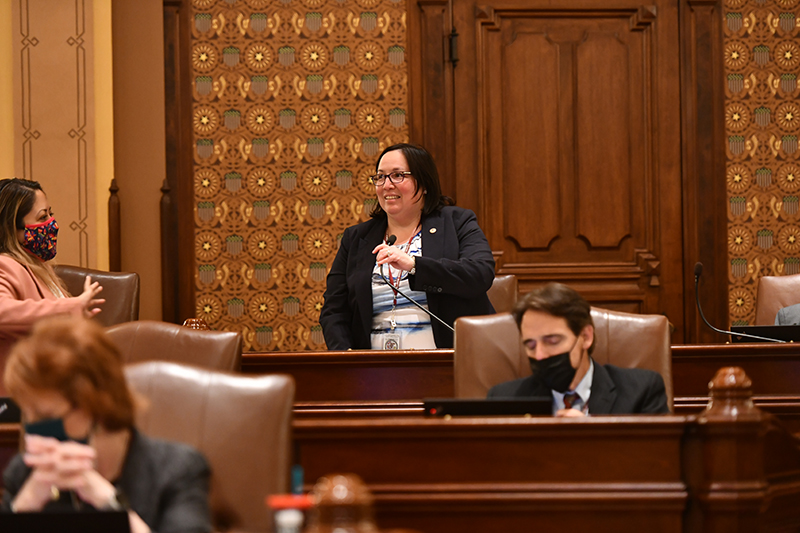 SPRINGFIELD – This year, State Senator Cristina Castro (D- Elgin) spearheaded a measure to enhance the Voices of Immigrant Communities Empowering Survivors Act in order to encourage people to report crimes without fear of jeopardizing their immigration status. The legislation was signed into law on Monday.
"Everyone deserves to be able to protect themselves from crime, and a big part of that is having the ability to report wrongs against them or their loved ones to law enforcement," Castro said. "The VOICES Act and these enhancements will help both victims harmed by criminal activity and law enforcement looking to investigate the criminal activity."
The VOICES Act was initially passed to ensure that immigrant survivors of trafficking and certain qualifying violent crimes will have uniform access to the U or T visa throughout the state. In order for an immigrant survivor of crime to qualify for U or T visas, they must first obtain a signed certification from the relevant law enforcement agency affirming the applicant's willingness to cooperate in the investigation or prosecution of the case.
Category: News