Published: Friday, August 26, 2022 09:45 AM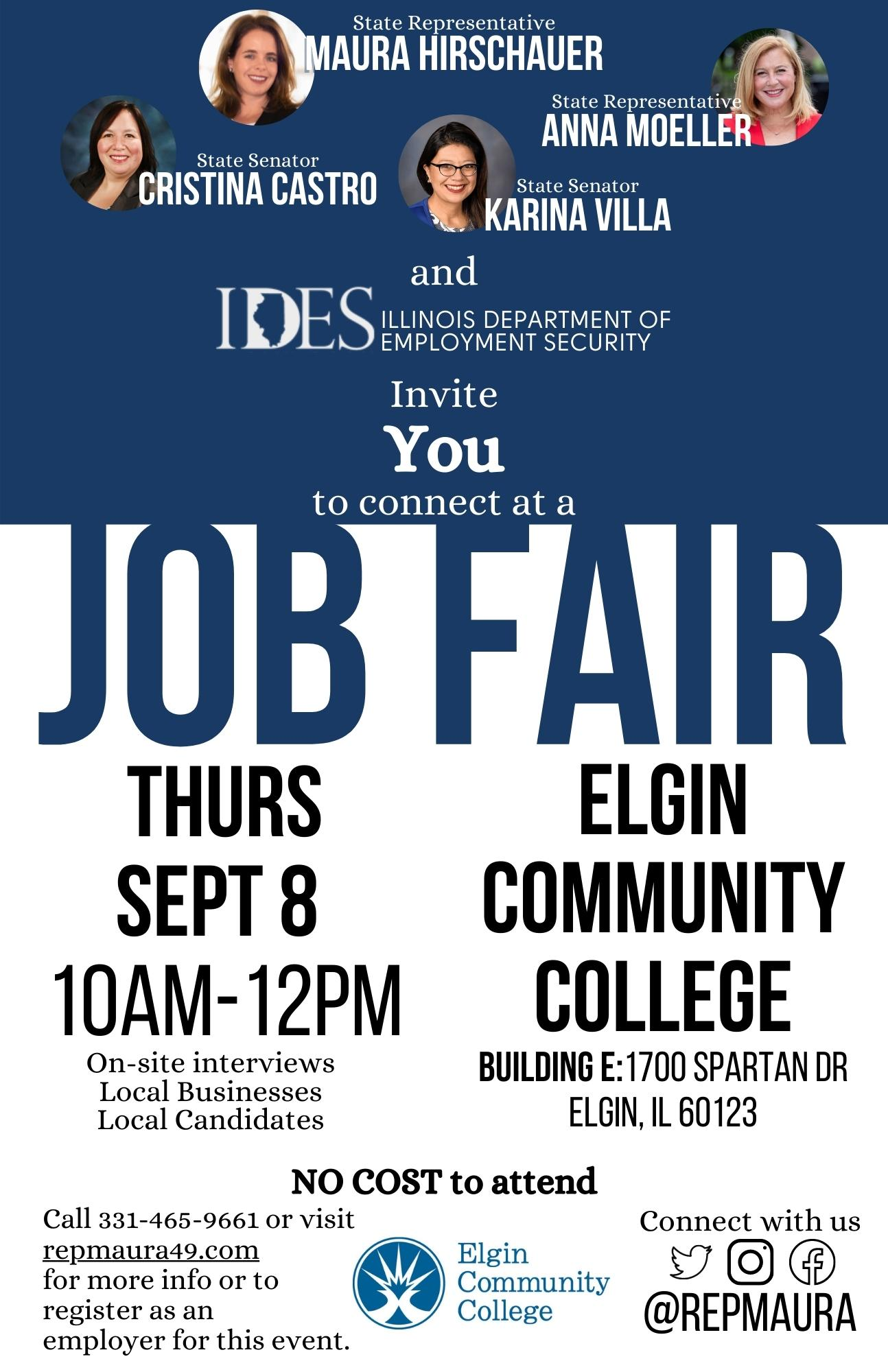 ELGIN – State Senator Cristina Castro will join local state legislators to host a free job fair on Thursday, Sept. 8.
Residents can meet with local businesses and organizations that are hiring, connect with employment resources and potentially get the chance to be interviewed on-site.
"This will be a great opportunity for anyone who is looking for employment, searching for the right applicant, or just interested in learning more," said Castro (D-Elgin). "I look forward to joining IDES and my colleagues to help connect our community to valuable employment opportunities."
The job fair will be held in Building E at Elgin Community College, located at 1700 Spartan Drive, on Thursday, Sept. 8 from 10 a.m. – 12 p.m. Castro will be joined by several elected officials, including Senator Villa and Representatives Hirschauer and Moeller. The Illinois Department of Employment Security will also be available to provide information about state resources to job seekers.
There is no cost to attend and free parking will be available. Job seekers can fill out the registration form here. Day-of registration will also be available.
Learn more and get the latest updates on the event's Facebook page or visit Representative Hirschauer's website.
Category: Information