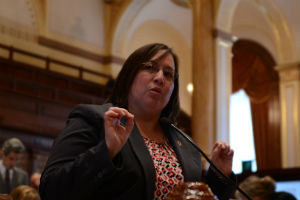 ELGIN – Senator Cristina Castro (D-Elgin) issued the following statement in response to the governor's press conference at the Illinois Veterans Home at Quincy today:
"What is this guy talking about? Everything he said today was a contradiction of what we were told last week by his administration."
"Last week we were told the nearby nursing home might not be option for housing veterans because the building is old and might have its own problems. Today we're told it's back on the table.
Category: News