Published: 15 January 2019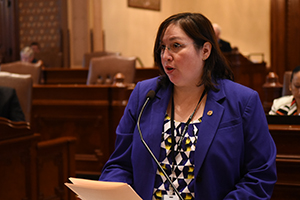 SPRINGFIELD – Senator Cristina Castro (D-Elgin) voted Wednesday to hit the reset button on the Illinois Toll Highway Authority Board and give the next governor the chance to increase transparency and ethics.
"The hiring and spending at the tollway has been disturbing. It was time to fumigate the board and start over," Castro said.
Multiple investigations done by the Daily Herald found that there was likely unethical behavior going on within the Illinois Toll Highway Authority involving political favoritism regarding its hiring practices and contracts.
Category: News